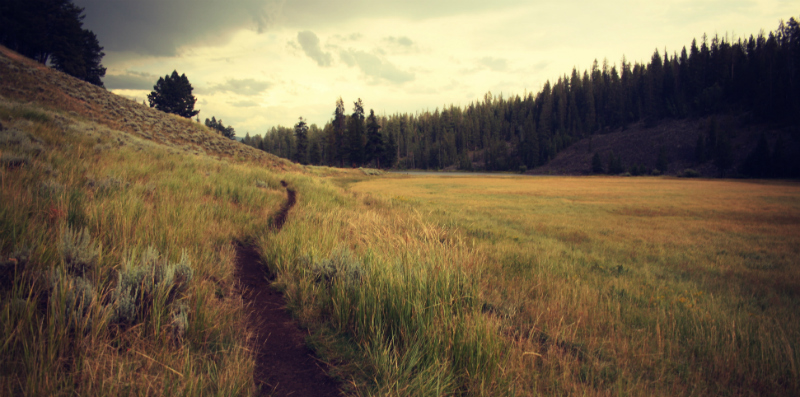 Slow down. Breathe. Ask yourself.
How are you feeling?
Stressed? Tired?
Overwhelmed by simple tasks?
Do you wish you had more time for yourself?
Good news!
You can feel better.
Calm. Energized. Less stressed.
Reconnect with yourself in The Room Next Door.
In the Room Next Door, you can reconnect with the way you want to feel and act in your work and your personal life. Find your center and regain your balance. Rediscover your sense of joy.
In a safe and relaxing small group setting, you'll explore the stress triggers in your life. Learn stress-reducing techniques that you can apply immediately to calm those feelings of overwhelm. Take the first steps toward a new daily practice of self-care.
"What a luxury to have a whole day away from my regular life! I had time to think deeply. I'm taking baby steps and using the practices we shared in the group. I'm building more space into my days for mental and physical breaks. The most important thing I learned was how to be gentler with myself, and I can feel the difference." ."
~ Kathy Paul, workshop participant
In the Room Next Door, there are no expectations! This is your space, your time. You'll make new connections and understand that you are not alone. Throughout the day we will take time to play, stretch, laugh, and share.
If you feel like you're walking through a tunnel caused by stress, the Room Next Door will feel like a shaft of light. You'll go home refreshed and empowered, ready to engage with your home and your work in a new way.
RND 1: Unlock Your Joy
WHEN : Saturday, January 17th, 2015 – 9am to 4pm.
WHERE : In a private home in Seattle
EARLY BIRD : $140 plus fees (until January 8th, 2015)
REGULAR PRICE : $155 plus fees
Partial scholarships are available for those experiencing financial hardship. Please contact me directly for more information.
REGISTRATION NOW CLOSED for this workshop.
More opportunities for The Room Next Door coming later in the year.
Stay connected. Email me at annie@vesselconsulting.org more info.
Ticket includes: A restful day of exploration, creativity and discovery + Techniques and practices to help reduce chronic stress + Feelings of hope and a lighter spirit + Your RND Daily Practice workbook + Caffeine, a nourishing lunch and healthy snacks
The Room Next Door is for you, if you currently:
Work in a very hard job and/or are raising a child
Feel overwhelmed or burned out
Want to make the world a better place
Want to feel less stress and more connection
Long for fulfillment on the job and at home
"The brilliance of a Room Next Door is the way Annie contextualizes our experience with what is happening in the world right now. People don't normally talk about stress management in that way. I walked out feeling like I am not a freak, these other super admirable women walk around holding the same stuff I do."
~ Jennifer Geist, Owner, Zeitgeist Creations
Take one day to reconnect with yourself, get calm and build a plan to experience less stress.
Deepen your learning: RND 2 and RND 3!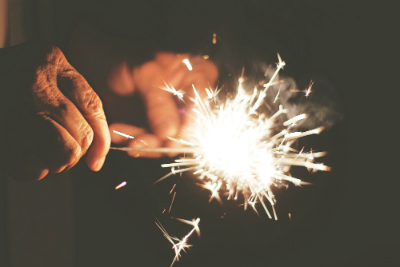 The Room Next Door is a 3-part series of workshops. Each workshop builds off the learning in the first workshop.
In part one, we identify and understand our stress and begin to build our own personal practice to respond to our current stress. We practice critical techniques for reducing stress. We will look at the impacts and interplay of stress, secondary trauma and oppressive systems.
In part 2 and part 3 of the series we build off our understanding of the stresses in our life and work with our practice plans started in RND 1. We learn more techniques we can immediately apply to increase calm and joy in our lives. We problem-solve around the barriers in our lives that hold us back from taking good care of ourselves.
After you take the first workshop, you can choose to continue learning and practicing in two more sessions.
You can also sign up for all three workshops at once at receive a 15% discount!
RND 1 is January 17th, 2015
RND 2 is February 21st, 2015
RND 3 is March 7th, 2015
Commit to take care of yourself.
I am available to answer any questions. Email me at annie@vesselconsulting.org.
Get all the Details!
What people are saying about The Room Next Door –
"Disoriented by stress –Annie shone a light and illuminated a path through. With pragmatic and intuitive solutions, I was able to reconnect to tools that I had, under pressure, become blind to. I introduced a simple daily practice that, even when challenging, gave relief. And found a capacity for and the creativity to build on these tools and move toward a sustainable daily practice. I feel lighter, more connected and I am able to recognize joy while under pressure."
~ Kristin Ougendal, Artist & Filmmaker
"I realized how much of my stress I am in charge of, that other people that are not going to take on managing my stress for me. It is up to me. Getting better at self-care, and having good boundaries for work life and home life makes me more present, effective, and fulfilled both at my job, and in my family. The Room Next Door gave me thoughtful space and tools and community to walk away with specific practices I am going to start, continue or restart that are going to reduce my stress."
~ Tania Westby, Coordinator of School-Family Partnerships, Aki Kurose Middle School
"Annie's thoughtful and creative facilitation allowed me to make time for myself and the self-care practices that are so necessary for doing my job better, being a better partner, and championing my own self worth."
~ Colette Cosner, Executive Director, Domestic Fair Trade Association
"In the Room Next Door, Annie creates a safe space to host conversations about how to care for ourselves. She encourages us to challenge our assumptions about what we do and do not have control over. In the demanding workplaces that many of us operate in, she welcomes opportunities for us to think about how healthful and mindful practices, while they may take time out of our busy schedules, lead to greater productivity and quality of work in the long run."
~ Anne Powell, Founder, Spark Consulting
What is The Room Next Door all about?
I developed the Room Next Door as a response to the increased amount of stress and pressure we are under in our work and home life. More and more is asked and required of us, and most of us, including myself, struggle to find the time or the energy to take good care of ourselves. The easiest way to decrease stress is to find ways to recover and rest in between stressful situations and pressures. This is easier said than done.
The Room Next Door provides clear information about stress and trauma and looks at the impact of stress on our lives, our bodies, our minds and our relationships. We take that information as a group and figure out what it means for us individually as well as in community. We then identify what we can control, where we have choices and where we do not in response to the stress. The last step, which is a life-long practice, is to see how we can actually take good care of ourselves when we are stressed. We talk about the research and wisdom. We share with each other our own wisdom and then we practice together.
This truly is life-long work. Some of these answers we already know. However it is very hard to put stress reducing behaviors into practice. That's what we focus on in this workshop series. How can we continue to deepen our practice so that we can reduce stress and increase joy in our lives? How do we keep it up without feeling guilty or more stressed because we are not taking good care of ourselves? These are the questions we grapple with together and answer through commitment and practice.

Why I created The Room Next Door?
For most of my life I have been worried – worried about what was going to happen next and worried about what people are thinking about me and my success. If you couple that with my drive to make things happen and a pretty fierce perfectionist tendency – well it is quite the cocktail. And I am not alone in this. In this time and in this country, many of us are taught by the dominant cultural story that success means more money or more "good" work. Success is seen as either how much money you are earning OR how much good work you are doing in the world. Oh and you should be a darn good parent, child, friend and your home must look fabulous and you better look real good too! (And by the way, someone else is deciding what "good, best and better" means!)  And on top of that our world is set up with a ton of inequalities – setting up a lot of people in situations where they work incredibly hard for very little pay.
If you combine my nature to do a lot perfectly, my desire for other peoples' approval and our societies expectations and what do you get – a very stressed out woman with no way to win.
A few years ago, about five to be exact, I began to really wonder about this. I began to think – umm is this the way I am going to live for the rest of my life? Always pushing, always moving – driving toward my adopted vision of success, which at the time was doing the most "good" I could in a nonprofit or social work job. My work was the definition of my success. My external image was what mattered most. My inner life was getting quieter and quieter. I had a spiritual break of sorts. I began to ask, "What is all the stress about, why do I have to live the way I am living, and is there a different, less perfect, less workaholic way of living?" I have spent years exploring this question. I am still exploring this question with vigor. And that is where The Room Next Door came from.
I believe everyday there is another room, another option than the constant, moving, striving ways of this world. This room is reserved for just us. We can go there daily, multiple times a day to reconnect with ourselves, to treat ourselves well, to take a break and slow down. This is a practice and a journey that I am on. I want to support others to stop the chronic stress cycle, reduce the driving stress of our lives, and increase our connection to ourselves. That is what The Room Next Door is: an opportunity to reconnect with yourself, your real self.

Where is The Room Next Door series?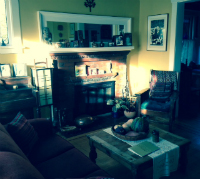 I strive to assure that workshops take place in space that feels good to be in.
The workshop will be held in a comfortable private home. Most of our time together will be spent around a table seated in comfy chairs. Throughout the day, we will take time to move and stretch, possibly outside, depending on the weather and what the participants desire.
Is this workshop available for organizations or organized groups?
I am currently in the process of developing versions of The Room Next Door for specific organizations and their needs. If you are interested in supporting your organization to work from a less chronically stressed place and would like more connection between team members, better communication, more enjoyment of work and increased balance in you and your co-workers lives – let's talk. I customize this type of work to address specific team and organizational needs on a regular basis.

Can I take one of the workshops only? Do they go in order?
The first workshop in the series "Unlock Your Joy" provides the foundation for our learning. Each session is unique and builds off of our work from the first workshop we did together. Participants need to take this first session to gain the knowledge necessary for the subsequent two sessions. After the first workshop, participants can choose to take one or more of the additional workshops I offer.
During this series of three workshops you'll have the time to develop and practice different stress reduction techniques. You will have the space and time within a community setting to problem solve and build a do-able plan to respond to the stress in your life. Taking all three workshops provides you with extra time, space and support to put all of the critical pieces of the puzzle together.
Sign up for the entire series and receive The Room Next Door at a discount.
Room Next Door Session 1: Unlock Your Joy – November 8th, 2014
Room Next Door Session 1: Unlock Your Joy – January 17, 2015
Room Next Door Session 2: Build Your Practice – February 21st, 2015
Room Next Door Session 3: Sustain Your Practice – March 7th, 2015