Take a load off.
Work from a sense of joy.
Create something new.
Vessel Strategy and Consulting helps dreamers and doers get their message out, get their work done and get money in the door. We provide direct, immediate support for creative nonprofits, savvy businesses, hardworking artists and innovative entrepreneurs.
Make Change Happen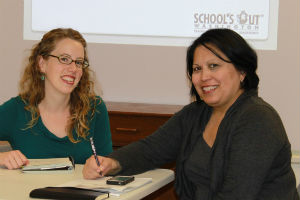 Schools Out Washington (SOWA for short) is an intermediary organization connecting the amazing afterschool and out of school programs for young people across the state. SOWA works hard to make …
I help nonprofits, socially-conscious businesses and individuals communicate clearly, build good organizational systems and bring funds in so they have time to do the good work in the world.